MIV's standard cold room doors are all sliding doors suitable for cold rooms with a positive temperature, and their use is suitable for the interior; can be adapted to different customer requirements.
A standard type is the one that is mainly used to divide various processing rooms as well as to close actual cold rooms.
Model 906SE is the basic application, designed to be installed without a frame as it can be fitted directly onto the cold room panel and has no threshold. The leaf edge is made of aluminium, varies in thickness from 40 to 60 millimetres and is injected with polyurethane foam which is completely CFC (Chloro-Fluorocarbon) free and has a density of 40/42 kg/mc.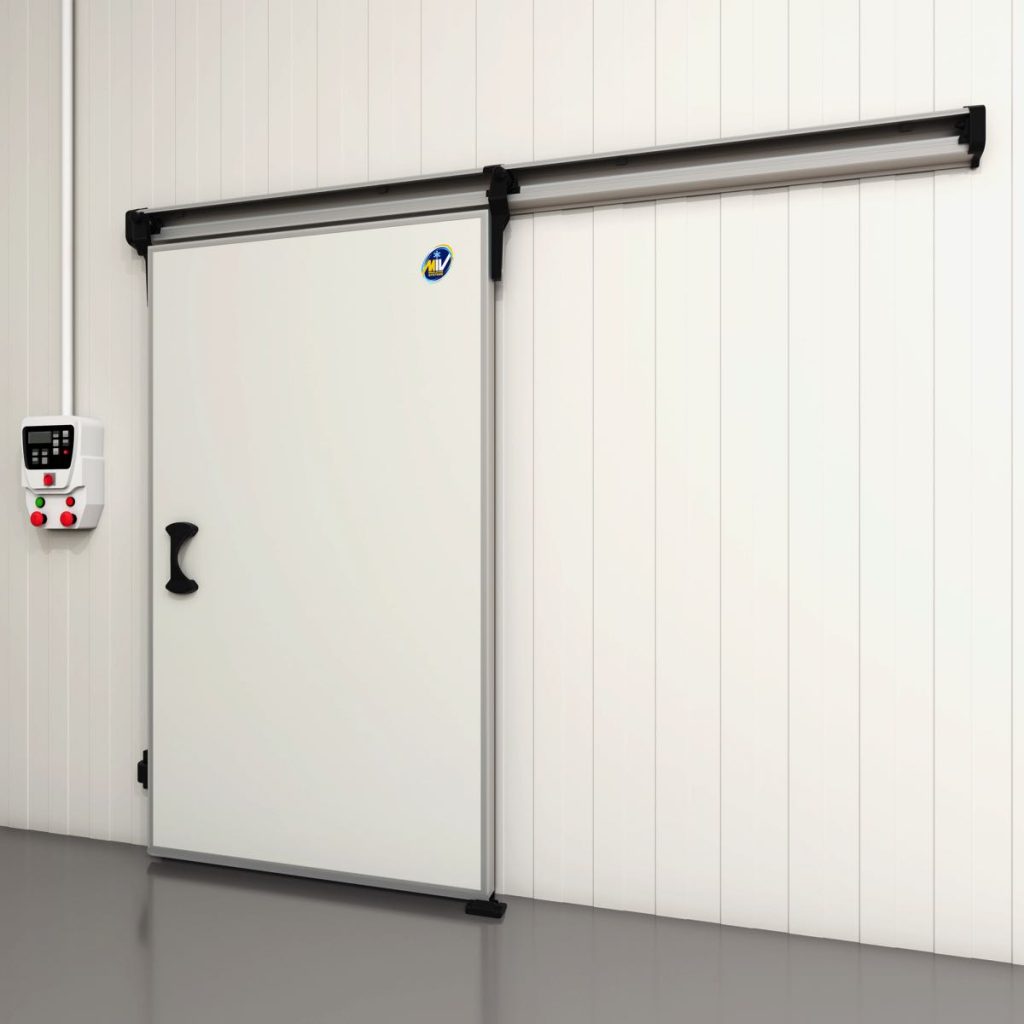 The door is supported by brackets and pulleys made of a technopolymer and slides on a track (with track cover) made of anodised aluminium like the door leaf and the lower guide with a technopolymer floor register, optional the panel guide, and has a maximum opening net light of 160 cm x 250 cm in height.
The door is equipped with a fixed MIV handle inside and outside and, as accessory, an MIV safety lock.
The 974P model has the same features as the smaller model, with the difference that it have a flat PVC frame measuring 100×25 centimetres, optional a connecting metal-sheet to cover panel.
This door can be installed either on a wall or directly on a panel , covering of door-wing is in white plastic-coated sheet metal, but can also be in stainless steel on requested.
The gaskets are made of EPDM  applied to the door leaves, they guarantee an optimal seal.