Industrial refrigeration exhibition
REFRIGERA Bologna Fair Italy


7 November - 9 November 2023
Hall 30 Stand F02 MIV Insulating Systems
MIV Insulating Systems S.r.l.
Application areas
Doors for cold storage rooms
and office doors
A wide range of revolving, sliding doors for cold rooms with or without positive/negative temperature automation and for controlled atmosphere.
Door components
cold storage and office
Hardware and components for sliding, revolving and service cold room doors. Aluminum profiles, pvc, EPDM, sliding systems, handles and locks.
Request information in real time
Get assistance in choosing an MIV product or ask about a previous purchase.
Click on the WhatsApp icon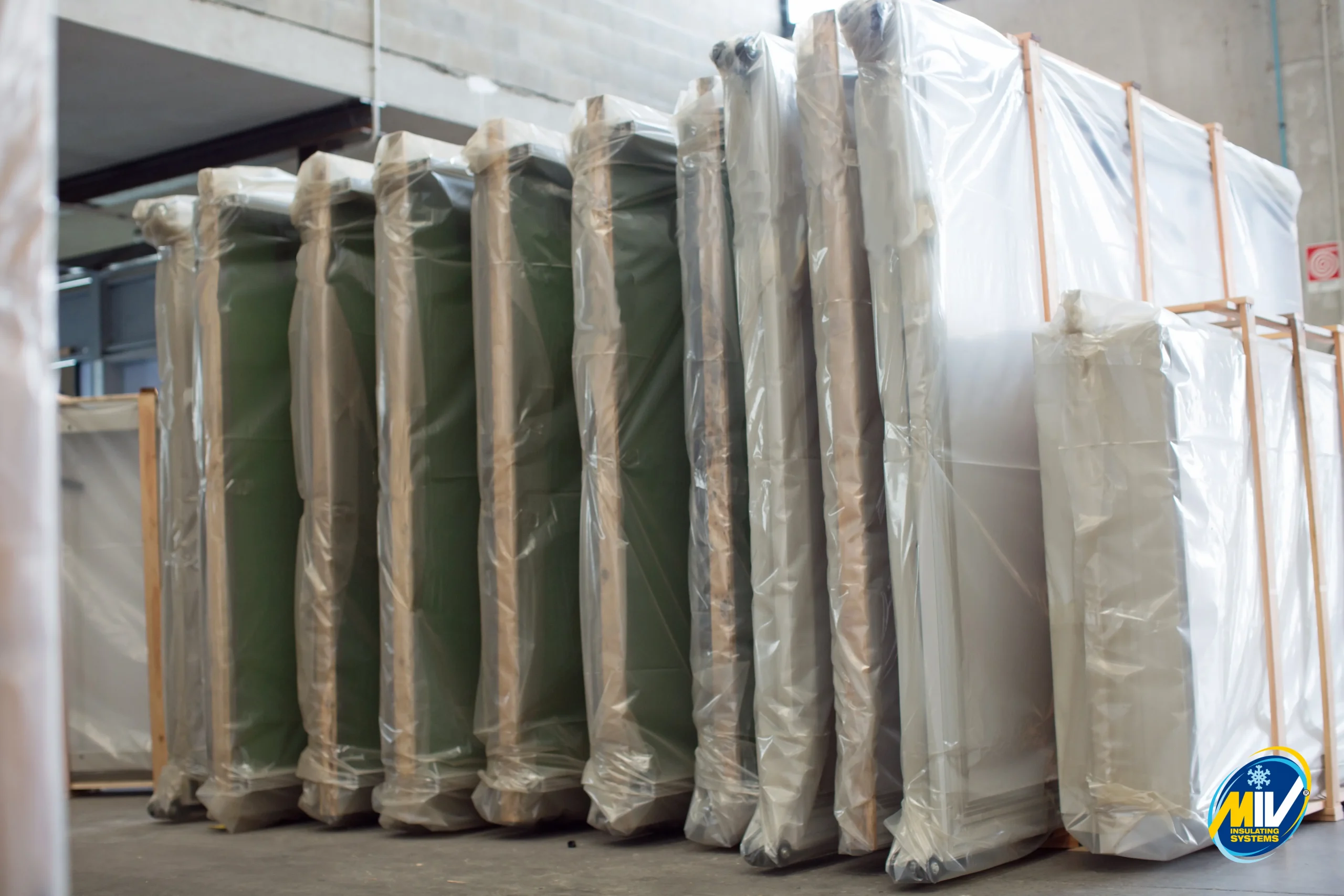 IN THE FIRST PLACE.
Research and development
MIV has always been committed to the development and improvement of its products.
Thus, the primary goal is to research and develop technical solutions that best suit the needs of domestic and international markets.
With the 'help of state-of-the-art solid modelers, dimensions, thicknesses and shapes are optimized already at the design stage before mass production.
Doors and accessories are tested with experimental tests that subject the products to fatigue tests, destructive tests, and climate cell tests with the aim of always ensuring excellent performance in different environmental and usage conditions.
Prototyping 3D Printing
In recent years, MIV has introduced an implementation for the study of our products by using additive technology i.e. 3D PRINTING. The use of our Ultimaker S5 has reduced the design and implementation time through prototyping activities.
INNOVATION CONSULTING
90%
Research and development
99%
MIV Insulating Systems - A 25 Year History

MIV Srl has over
25 years of experience

in creating refrigeration doors and accessories and components for the refrigeration industry.
Our company, in its 25-year history, has accumulated enormous experience in the refrigeration industry and is at the forefront of creating:
Request a dedicated consultation
Phone consultation with an expert to receive suggestions and information for your project.
REFRIGERA Bologna Fair Italy 7 November - 9 November 2023 Hall 30 Stand F02 MIV Insulating Systems ...